DEDICATED TO GROWING YOUR FUTURE
We are founded by two highly successful Scottish Recruiters from distinctly different recruitment consultancies. We have length and breadth of experience between us and we bring the best of it to Iconic. We boast an impressive level of client retention through a dedicated, engaging service and our clients tell us they are left feeling positive and energised about the future of their business.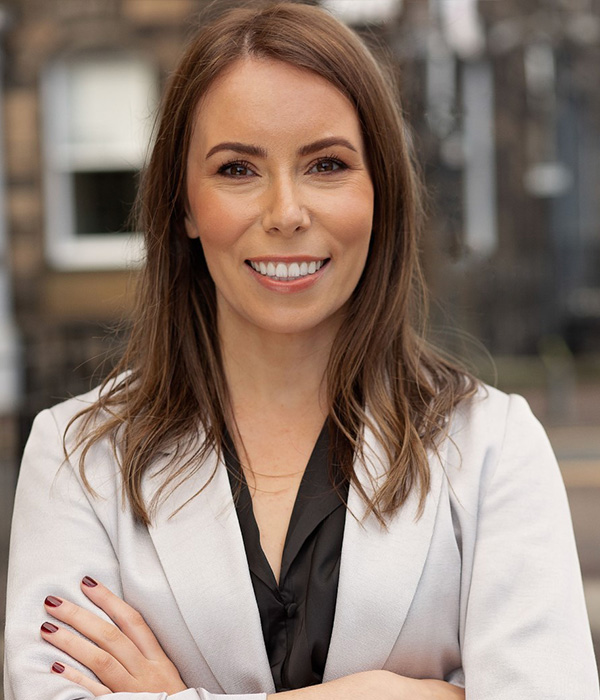 Ask Hannah Green what makes her job so rewarding and she'll be happy to tell you:
"The best part of the job is how we can truly change lives – and the organisations we work with – by placing the right people in the right roles…
Before co-launching Iconic Resourcing in 2019, Hannah worked in the Scottish recruitment industry for a hugely successful 14 years. She specialises in connecting Senior Finance candidates with the correct organisations, as well as providing specialist resources to a diverse range of organisations, from large corporates to high growth SMEs.
Like co-founder Lauren Jow, Hannah cites the launch of Iconic Resourcing, and winning Entrepreneur of the Year within the first 6 months, as a career highlight. Previously, she might have said rising to senior management level in not one, but two of the UK's leading recruitment consultancies.
Outside of work, Hannah can be found doing CrossFit or hitting the gym most days, strongly believing that regular exercise improves brain power as well as strengthening the body and while working in the busy recruitment world is a great way to stay fit while also engaging your competitive nature! She also loves to get outdoors, walking her dog around the waterfront of Inverclyde.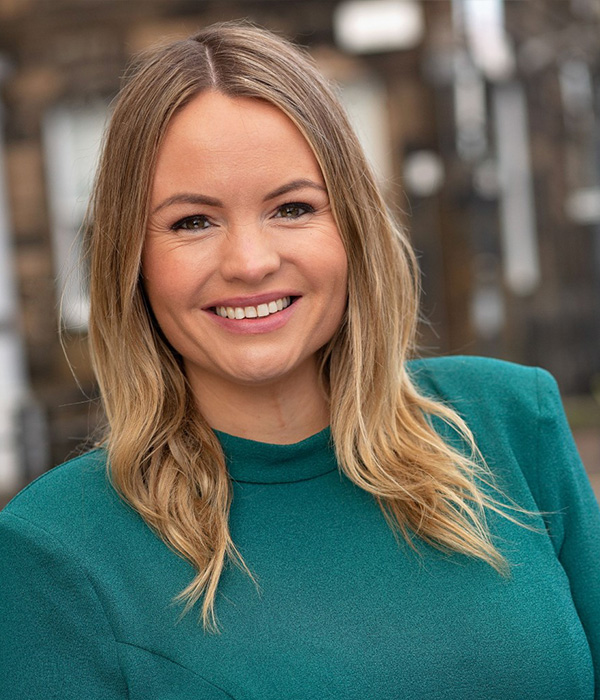 "Actions speak louder than words." That's the philosophy behind Lauren Jow's work with Iconic Resourcing. She has a show-don't-tell attitude, and she's proud to show off the kind of personalised recruitment service at the heart of the company she co-founded…
Lauren has a background as an Associate Director at a global recruitment and talent management company. She specialises in recruiting across the Senior HR market in Scotland.
Lauren's proudest career achievement to date is the launch of Iconic Resourcing and driving the incredible growth of the company in its first two years. She's proud to say that she's already doing her 'dream job.'
When she's not setting the recruitment world alight, Lauren loves visiting new restaurants, keeping fit and spending her annual leave on vacations exploring different countries and cultures. 
More inspiring, however, is the time Lauren spends with her husband and two young kids. They support Lauren in every aspect of her career and she's immeasurably proud of her wonderful family.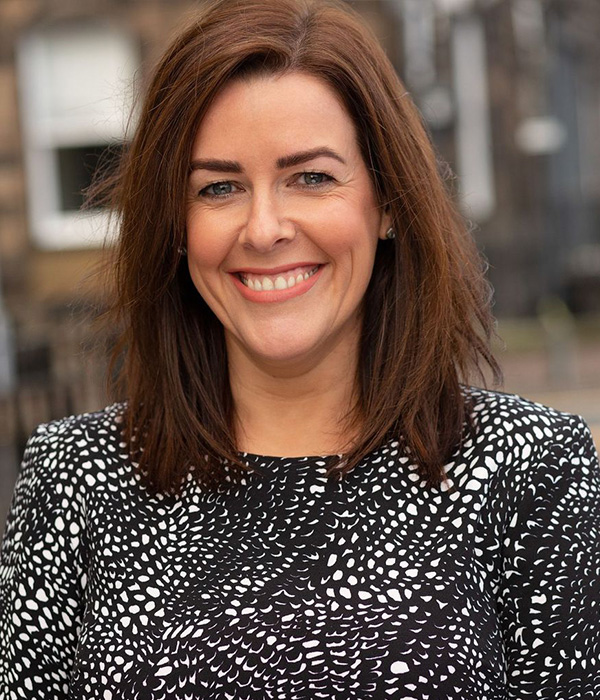 Principal Consultant – HR
Emma Pringle wants prospective clients and candidates to know that, at Iconic Resourcing, "We genuinely care!"
Emma began her career working in the property sector, followed by a brief stint in business development, before moving into recruitment. Despite this later start, she was a finalist for Best Recruitment Consultant of the Year at the 2019 S1 Awards…
The most important aspect of Emma's role involves finding out what motivates candidates, building rapport, and making sure that their career ambitions are reflected in their next role. She also loves to hear about their kids, holiday plans and how the new puppy is behaving.
Emma's Iconic colleagues may be surprised to learn that she went to drama school, and once dreamed of being a dancer with a touring theatre company.
When she's off the clock, Emma loves to take in live music, ideally after a great meal at new restaurant. Having recently completed her first 10k, Emma may soon catch the running bug that's been going around the office.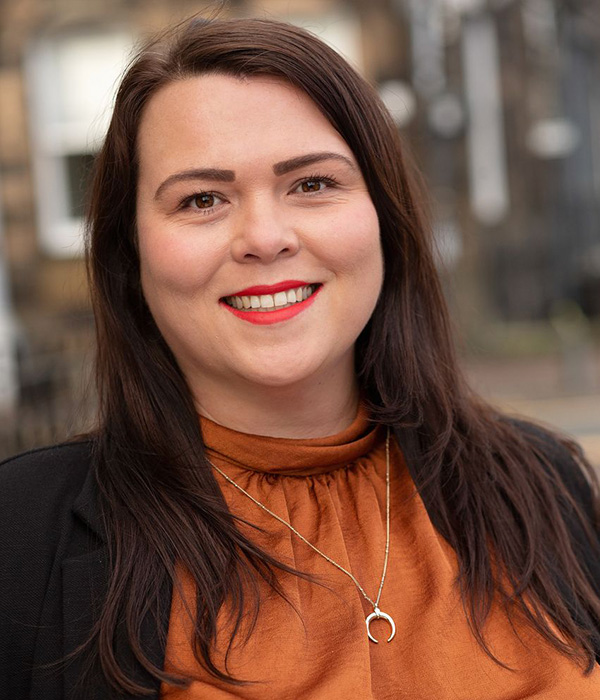 Principal Consultant – Marketing
Kerry is passionate about the marketing sector and about doing things right. Frequently recommended by her network as the 'Go to' for their next marketing move, she has lived and breathed recruiting for SMEs to multinational organisations for over 11 years…
Kerry leads on all marketing roles and has an intimate knowledge of the employment landscape, where the candidates and jobs are, the technology, trends, issues and all other information needed to help you.
Prior to joining Iconic Resourcing she worked for a boutique marketing firm and also spent several years with a large UK multi sector recruitment consultancy where she led and grew a team and has been recognised for various awards over the years.
Throughout her career she has always described her approach when matching employees to the right employers as putting the person at the heart of it all, actively listening to what the candidate's goals are in order to truly understand them. She is also always driven by finding a solution to particularly challenging roles, working closely with clients to deliver on projects that they may have struggled to find someone for.
When she's not fully immersed in recruiting for Scotland's top marketing talent, Kerry has a big family and enjoys quality time with them, finding new walks with her two huskies and getting up to the Highlands with Sanna Bay being her favourite place in the world.
A massive football fan, it's not always harmony in her household with she and her partner supporting rival teams! Her colleagues at Iconic Resourcing would also be surprised to learn she can speak gaelic, although since moving to Glasgow she has let it slip!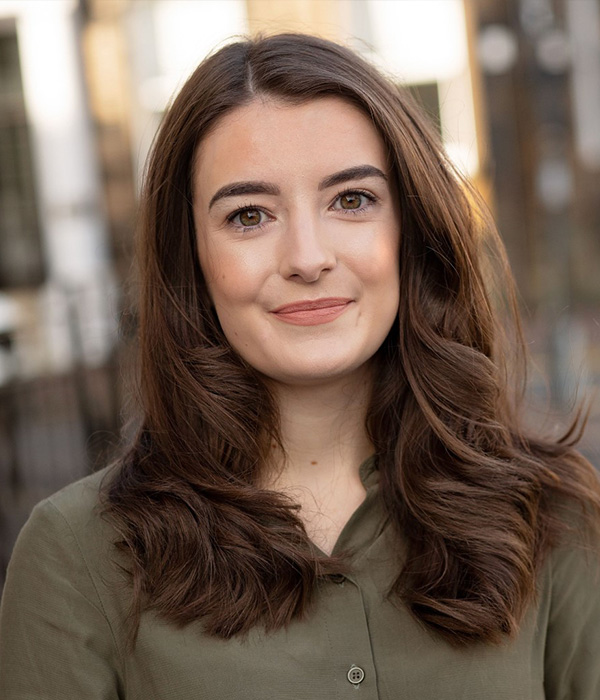 Recruitment Support Specialist
Eirinn has a true passion for ensuring a positive candidate with Iconic, which is the central focus of her role supporting the HR team. Eirinn previously worked in the property sector however she states her greatest career achievement is getting the opportunity with the Iconic Team and is so excited to be a part of their growth journey…
Eirinn is passionate about increasing her knowledge and learning more about the recruitment industry. She loves working with the team and building relationships with new people.
Outside of work, Eirinn enjoys having a nice glass of wine and binge watching a new TV series. She also enjoys going out for some good food and to the cinema. Eirinn thrives off spending quality time with her boyfriend, friends and family (including her 2 dogs!) and enjoys a relaxing weekend.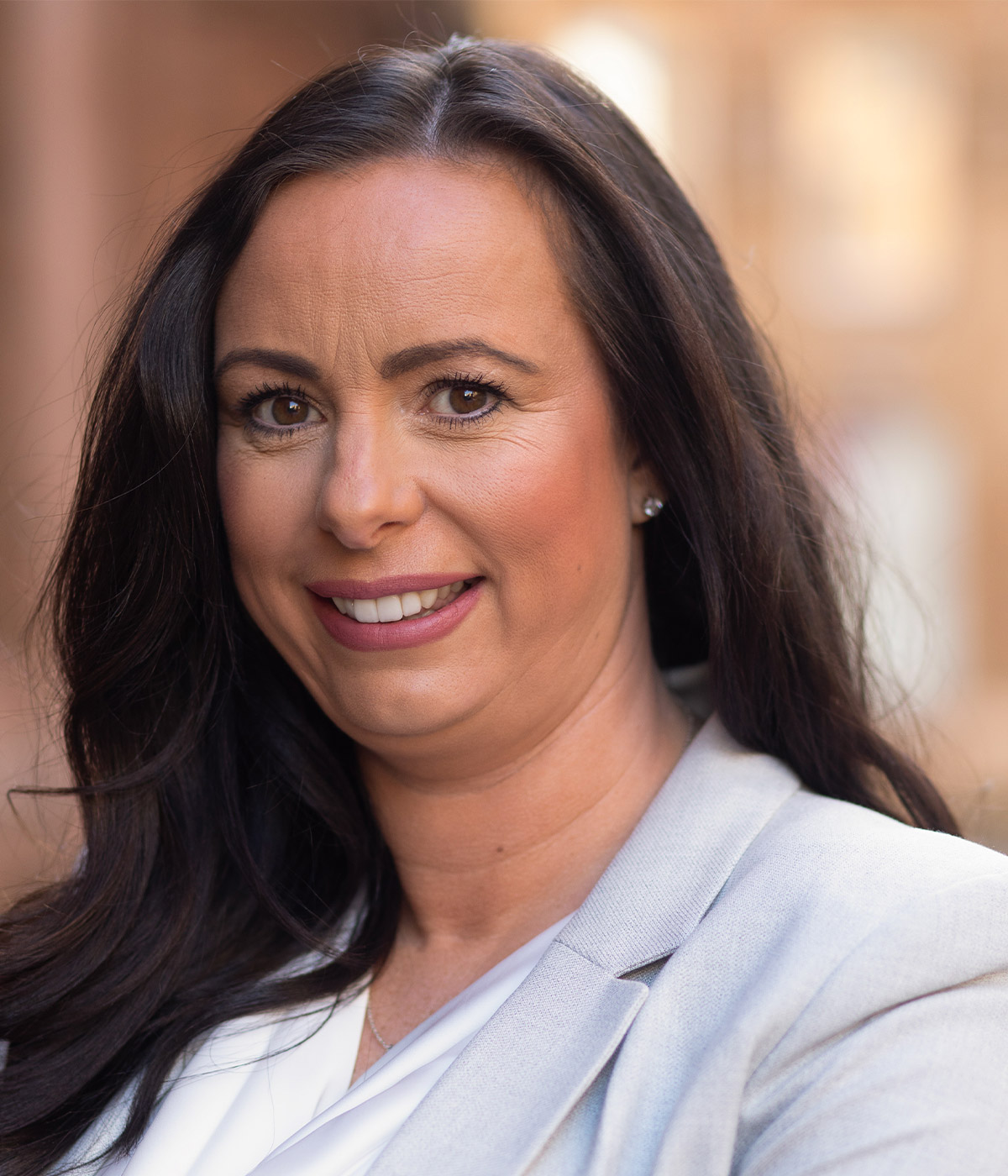 Senior Consultant – Legal
Debby leads our legal recruitment practice, partnering with legal firms across Scotland delivering a professional and personal recruitment service, loving the sense of achievement placing a candidate into their dream and playing her part in making that happen…
Debby prides herself on building strong relationships and trust with her legal network. Previous to working with Iconic Debby took a career break, and whilst away from recruitment pursued passion projects and undertook period property renovations and worked with an interior design company heading up their residential soft furnishings division.
Debby loves spending time with her husband and 2 children, supporting their endeavours. Thailand, Bali and Dubai are just a few of the places Debby has visited – citing travel and exploring other cultures a passion of hers. 
When not immersed in recruitment activities or playing supermum, Debby enjoys settling down to a good book with a glass of wine – taking time to herself.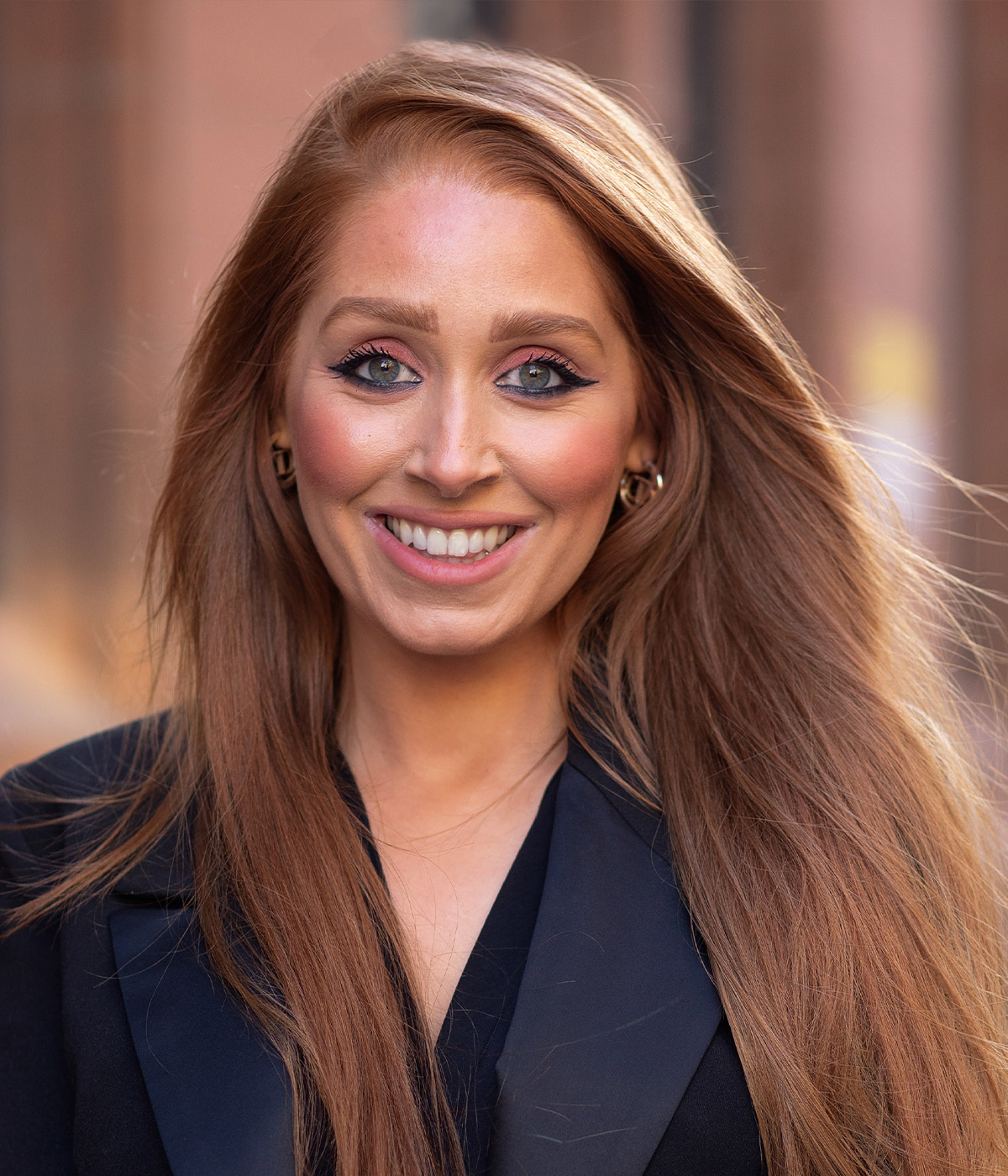 Senior Consultant – Accountancy & Finance
Jenna has joined the Accountancy & Finance team to focus on the public practice accounting market across audit, business services, tax and corporate finance fields and counts Big Four firms, large national and small and medium sized independent firms among her clients. Jenna graduated in Politics from the University of Glasgow 5 years ago and is currently completing a Masters in Human Resources and Management. As a continuous learner she has ambitions to study for an MBA in future…
Having worked in recruitment since graduating, both in a UK wide recruitment consultancy and internally leading a team with the University of Glasgow, Jenna takes the time and care to truly understand the businesses she works with while also understanding the motivations, niche requirements and skillsets of her candidates. Her approach is about making quality, sustainable matches. Passionate about candidate experience, Jenna cites empathy as one of the things she could not do her job without.
When she's not solving recruitment business needs or studying for her next academic achievement, Jenna loves to keep fit and has never looked back from home workouts. She also enjoys reading and listening to podcasts and enjoys a nice meal out or getting outdoors, particularly Glencoe or somewhere else in Scotland where we have so much beauty right on our doorstep.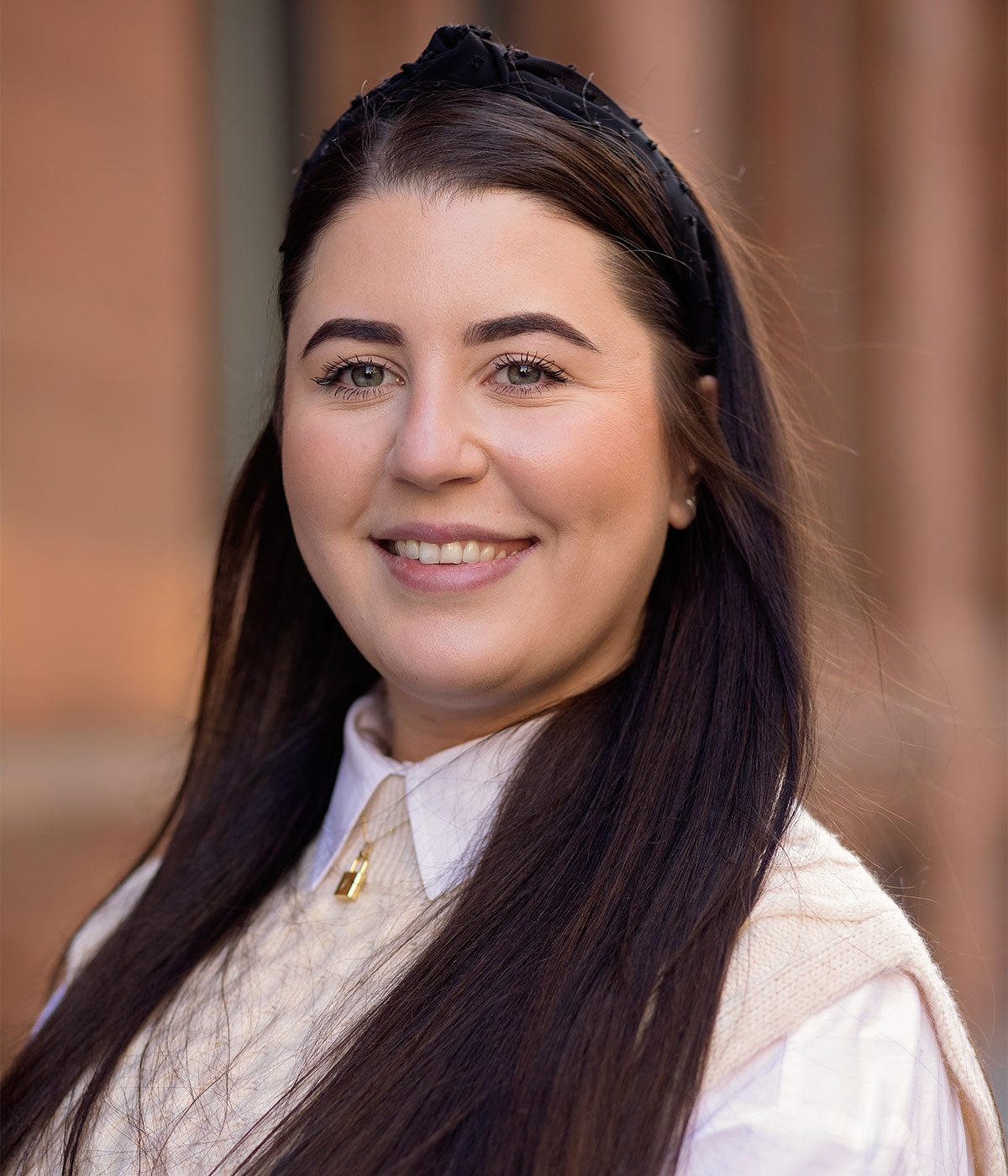 Senior Consultant – Accountancy & Finance
Emma specialises in the Transactional and Part Qualified Finance market where she is incredibly passionate about offering the best service across the Commerce & Industry sector.  Emma holds a degree in Social Work from University of Strathclyde and shortly after graduating moved into a career in the recruitment industry within financial services and leading recruitment consultancies in Scotland…
With 5 years of experience, Emma is well regarded for building solid relationships built on trust and honesty which have led to her becoming an award winning consultant. She can often be found planning her week on a Sunday evening, finding it hard to switch off professionally.
In her free time Emma enjoys catching up with friends and family.  She also has two cats – Ian and Russell – and would love to have two more. She's going to be even busier shortly having recently become engaged. Wedding planning will commence shortly! The Maldives are Emma's dream holiday destination with a waterfront hotel being added to her honeymoon mood board. Bikram yoga is a hobby Emma took up a few years ago and is a great way to keep fit and unwind physically and mentally.