Welcome to the first instalment of Iconic's Quarterly Marketing Industry Update.  Here, we will be sharing industry trends and topics of conversations that we've been having with people in the industry. 
There's been a lot of noise surrounding lay-offs and over hiring in companies particularly within the tech market and across the other industries.  The result of this has had somewhat of an impact particularly around senior positions within departments.  As a knock-on affect, companies have been left with scarce marketing/communication support and have had to rethink/restructure their teams. As teams have had to look for help on delivering marcomms strategies and plans, we have very much seen an increase in in-house teams and agencies hiring at an executive and management level to help with delivering these plans to achieve their commercial goals in such a way that meets financial budgets. 
Salaries throughout 2021 and into 2022, skyrocketed across practically every industry because of demand in talent.  Due to the layoffs we've experienced over the past 6 months, salary expectations have come down somewhat but are still on the increase depending on the skills.  eCommerce, digital and content skills are very much leading the way in terms of those higher salary asks.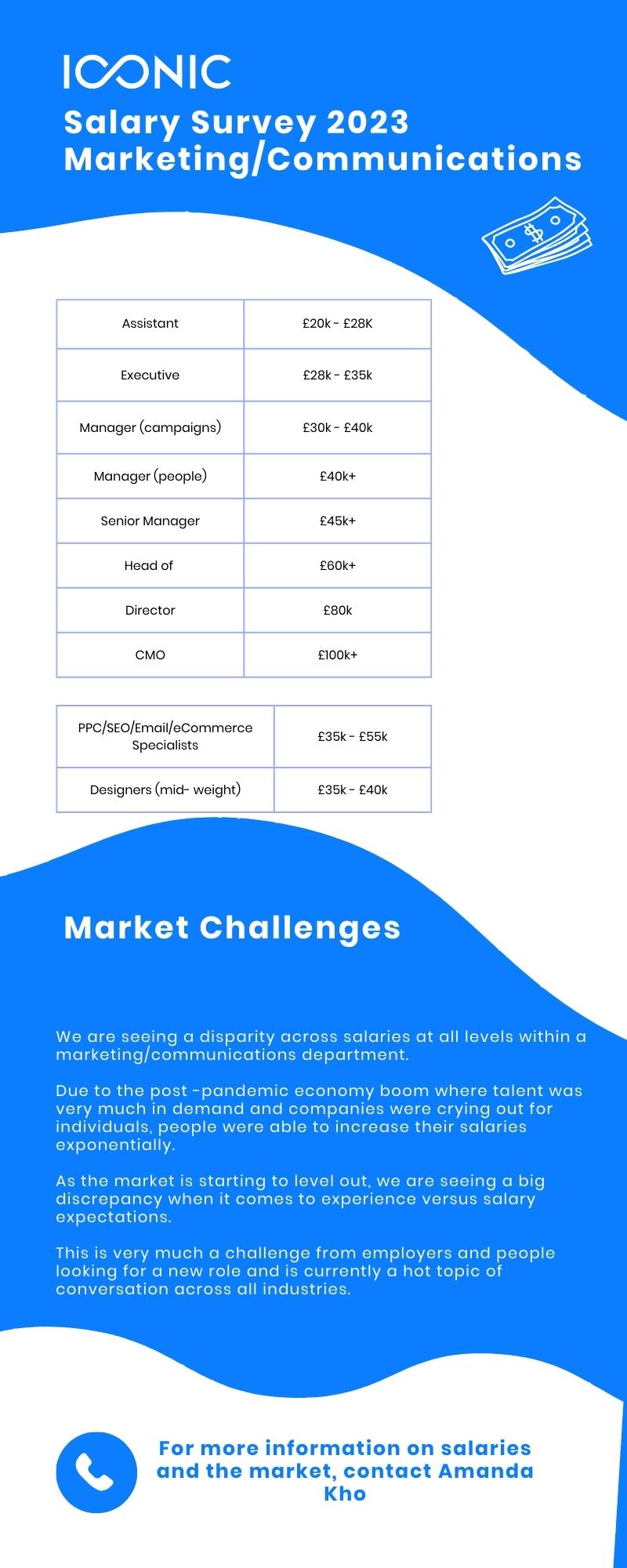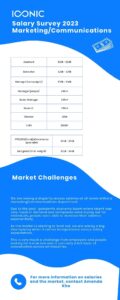 Finally, the media has portrayed somewhat worrying news about the economy and the recession throughout 2023 however, I'm delighted to say that here at Iconic, marketing is still very much a thriving space with regards to new opportunities and departments growing.  Our vacancies have very much been thriving within the executive level as well as middle management, salaries between £30,000 – £45,000. Having spoken with a number of companies recently, it seems that hiring and new opportunities will start to pick up around the end of this year and into 2024. 
This quarter both Kerry and I have been busy with networking events where we attended the first ever Retail Summit in Edinburgh. Made Brave have an event coming up called the Creator Mash Up which will no doubt be another great event to attend.  It's been wonderful to get back out there and mingle with everyone in the industry and some of the guest speakers throughout shared some highly insightful industry information that has helped to build our knowledge within the creative and eCommerce space. 
To add, I was extremely honoured to join Andrew Burnett from helleau to chat about all things CV and interview related to post graduate students from the University of Stirling and the University of Dundee.  it was a great session to be able to support new marketing talent on how to best represent their brand and skills/experience when entering into the market.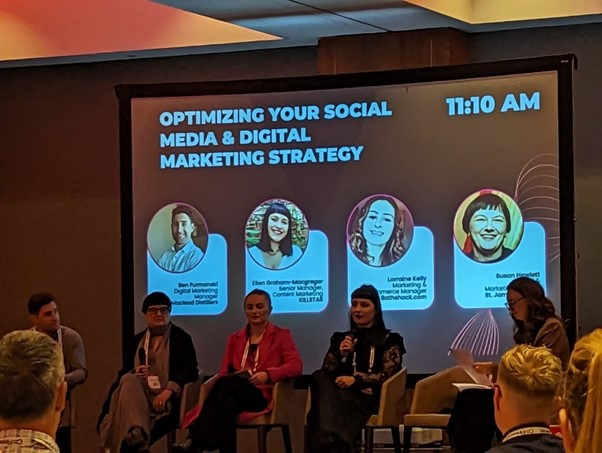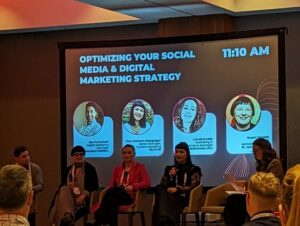 It is with huge delight to mention that our fabulous Talent Sourcer, Nathan has recently celebrated his 1 year anniversary with us.  Very excited to see where his journey at Iconic takes him!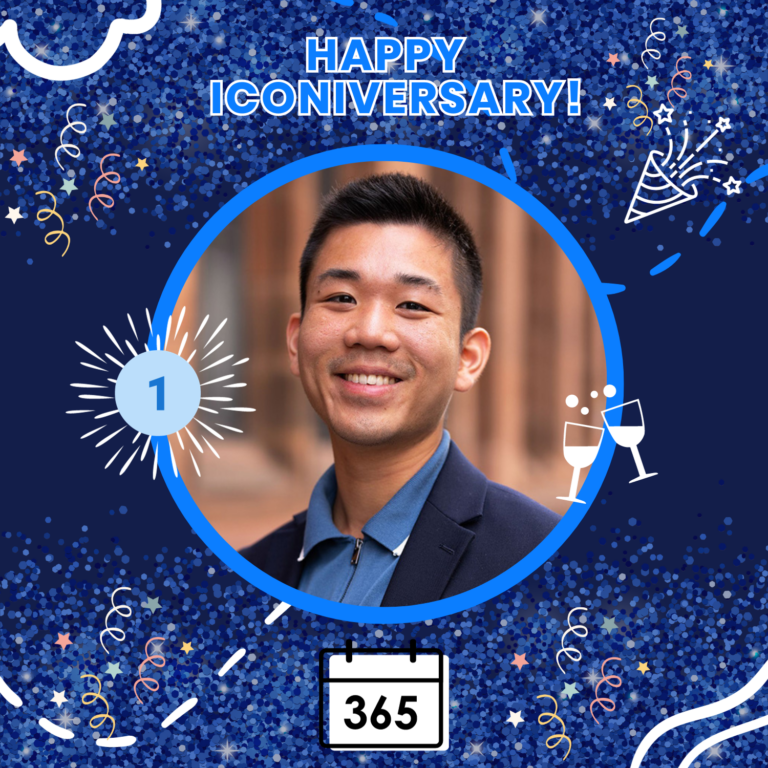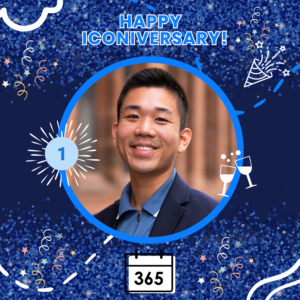 That's all for us this quarter, check back next time for more market insight. 
Kerry, Amanda and Nathan (and Chubb our honorary marketing mascot!)