Welcome to HR Iconic Insights for Q2 of 2023. Let's dive into the latest market trends and updates.
What are we seeing in the market.
The start of the year saw fixed term and temp opportunities dominate the market. Whilst these opportunities are very much still there, the second half of this year has seen an increase in permanent vacancies.
The market quietened down over the summer. Although the post-covid boom in vacancies over the last few years saw the summer being a busy time for recruitment, a slowdown in the market over the summer is more typical of what we would expect to see at this time of year. September has seen the expected surge in vacancies.
In the Learning and Development space there are a lot of professionals looking for a move but not a lot of opportunities out there, especially for those at the senior level.
We've noticed a shortage of HR Administrators who are looking to stay at that level with most who are active in the market looking to take a step up to Assistant/Coordinator level.
We've also seen a shortage of HR Advisors with strong ER experience who are interested in roles with a focus on this who are actively looking for a move. With the post-covid boom pushing up salaries, many of those at this level's salary expectations aren't in line with what organisations are looking to offer.
There is currently a real lack of Head of and Director roles in Scotland, despite some strong senior HR candidates who are seeking a new opportunity at this level. This is a chance to snap up great talent for your organisation at this level.
Did you attend our Employment Law webinar?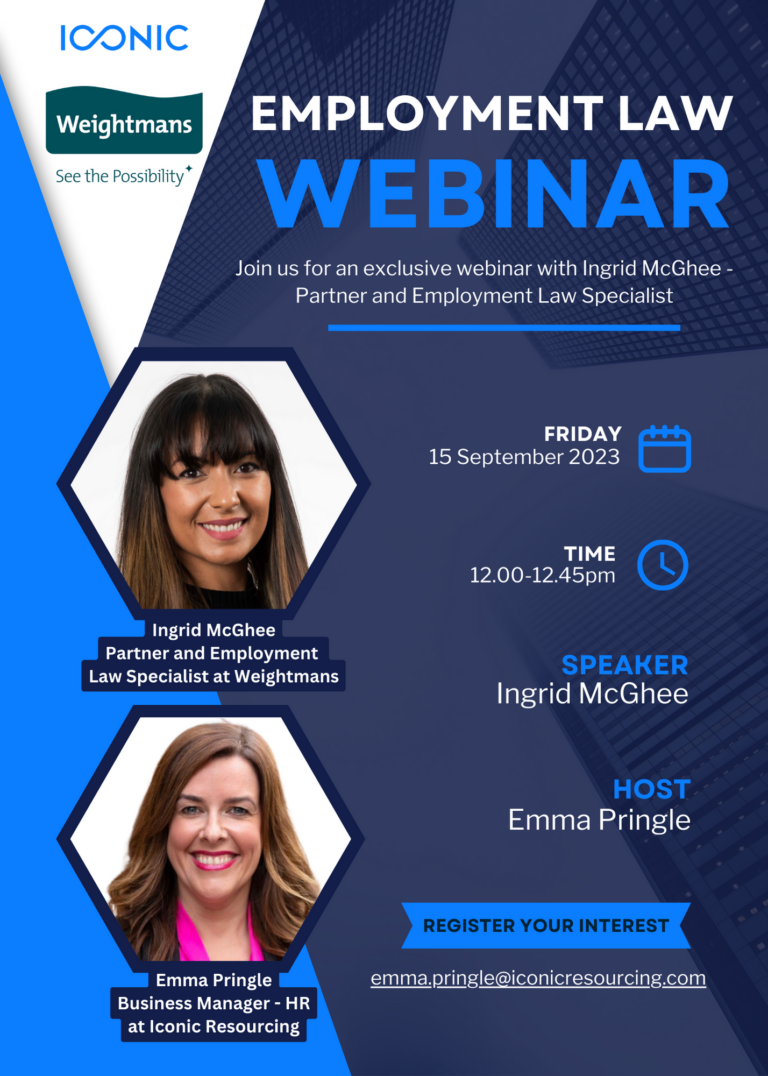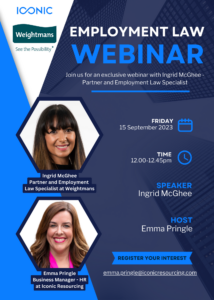 This month our Business Manager Emma Pringle hosted an Employment Law webinar with Ingrid McGhee- Partner and Employment Law Specialist from Weightmans. Ingrid provided a great insight into key areas of focus for HR, including mental health and equality and diversity, as well as employment law case updates and new and upcoming legislation. If you missed this webinar email rachel.hart@iconicresourcing.com for a link to the recording. After the success of this event, we want your feedback! Would you be interested in these events on a more regular basis?
General HR salary guide for the Scottish Market
We spend a lot of time talking about salaries. Whether it's providing guidance on what salary they should be aiming for based on their role or advising clients as to where to pitch their vacancy based on what we're seeing within the market.
on what we're seeing within the market. 
HR Administrator

 

£19k to £25k

 

HR Assistant/Coordinator

 

£25k to £30

 

HR Advisor

 

£30k to £40k

 

HR Manager

 

£40k to £50k

 

HR BP

 

£40k to £60k

 

Strategic HR BP

 

£60k to £85k

 

Head of HR

 

£60k to £85k

 

HR Director

 

£75k+

 
Our team are currently working on a more in-depth salary guide across different sectors and specialisms. In the meantime, if you would like guidance on salaries reach out to the team who are more than happy to provide insights.