Welcome to Iconic Insights (Accountancy & Finance), your go-to newsletter for the latest insights, industry movers and shakers, and key information in the world of finance and accounting. Stay up-to-date with salary guidelines, expert advice, and noteworthy trends, empowering you to make informed decisions and navigate the dynamic landscape of the finance industry. Join our community and unlock the knowledge that will propel your career or hiring plans.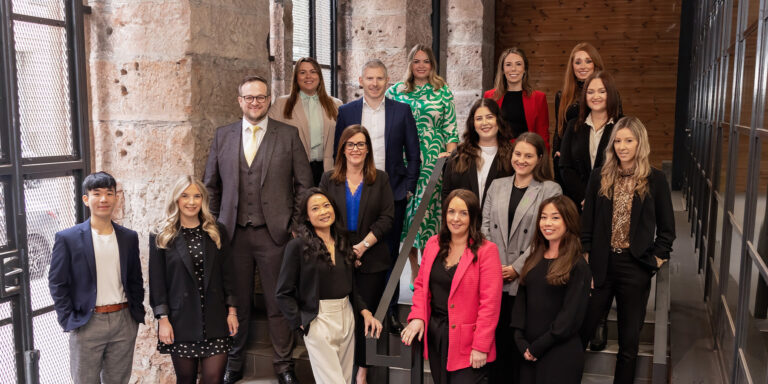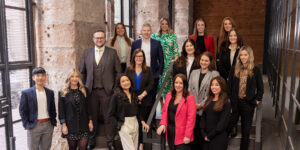 Lets dive into the world of numbers and beyond:
The first half of 2023 has kicked off on an incredibly busy note, with the past few months witnessing significant growth. We have noticed a surge in vacancies across various industries, particularly for permanent roles in the accountancy and finance sector.
The supply of talent continues to lag behind demand, owing to a skills shortage and limited candidate availability. This imbalance has only fuelled the demand for proficient individuals in the field.
In the face of economic uncertainties, it is crucial for finance leaders to understand the impact of inflation changes on their businesses and to devise appropriate strategies to maintain stability. The roles of Heads of FP&A, CFOs, and other senior finance professionals have become even more critical, necessitating a fine balance between risk and return, cost reduction, revenue growth, and control maintenance.
Experienced CFOs, already in high demand before March 2020, have become increasingly sought after in the post-pandemic economy, as described by Deloitte. Their commercial awareness, high-level skill set, and ability to handle large-scale financial operations have rendered them precious – and rare – assets.
The Transactional Finance market is abuzz with activity, showing no signs of deceleration. We have seen a particular rise in demand for experienced Credit Controllers, driven largely by the current economic conditions including recession, high inflation, and interest rate changes, which have significantly impacted business cash flow management. As businesses grapple with these economic headwinds, the need for skilled Credit Controllers has reached a record high. Similarly, the Payroll sector continues to prosper with a recent surge in recruitment drives, necessitating skilled payroll professionals at all levels to support growing teams.
Hybrid and flexible work arrangements have emerged as a preferred trend, with a significant number of job seekers prioritising this factor. Companies offering flexible work environments are better positioned to attract talent from a wider geographical range, thereby increasing their potential candidate pool. Career progression is another area of interest for job seekers who are keen on expanding their expertise and assuming more advanced roles within their respective fields.
The transactional finance market is flourishing in 2023, offering a wealth of opportunities for skilled professionals at all levels. There is no slowdown in sight, which bodes well for those seeking job opportunities in this sector.
The Qualified Finance market continues to present progressive opportunities across Scotland's central belt, particularly in the Technology Sector. This sector, especially in Glasgow and Edinburgh, is driving substantial economic growth. This quarter, we have partnered with both start-up tech firms and expanding international technology businesses, highlighting confidence in their growth and new projects. As the tech industry evolves, the role of finance professionals becomes ever more critical in helping businesses stay competitive and achieve their long-term objectives.
However, a shortage of finance professionals seeking career changes is apparent, possibly due to the significant movement within the industry last year. Candidates remain eager to explore new opportunities, but are also cautious about projecting a non-committal image. The demand for fully qualified candidates remains high, with the number of opportunities for those qualified by experience witnessing a downward trend. This skills shortage is consequently pushing salary expectations higher.
Today, the roles that hold appeal for Qualified Professionals offer a hybrid working pattern, flexibility in the working week, and competitive salaries with the addition of bonuses.
A New Chapter for the AAB Powerhouse:
The start of May marked a pivotal moment for the Scottish practice market, with the announcement of the AAB's acquisition of French Duncan. Since receiving investment from August Equity in October 2021, AAB has been on a growth trajectory, with French Duncan being the eighth business to join the group in the past 18 months. French Duncan, one of Central Scotland's leading providers of professional services, employs over 200 individuals across its offices in Glasgow, Edinburgh, and Stirling. The merger of AAB and French Duncan has resulted in a combined headcount of over 350 across the central belt, indicating significant growth for the AAB powerhouse. As of the 27th of April, French Duncan is now operating as AAB, with the hotel accounting team trading as AAB Hotel Accounting and FD people now AAB people. Both Graeme Allan (Chief Executive at AAB group) and Graeme Finnie (formerly Managing partner of French Duncan, now Managing Partner – Glasgow for AAB) offered encouraging comments on the deal.
Graeme Allan, Chief Executive at AAB Group, stated, "This is our largest strategic acquisition to date and significantly strengthens our market position in Scotland. We are delighted to welcome the French Duncan team to AAB. We share a commitment to support clients in achieving their goals by offering an unparalleled range of services. I am confident our teams will provide an even better service to our clients as a result of this deal."
Similarly, Graeme Finnie shared, "This deal is an excellent progression for the French Duncan team. We have admired the journey AAB has been on, and by joining the group, we will create unmatched opportunities for our teams and our clients through enhanced technology, investment, and expertise."
The AAB Group, now a major player in the UK practice market, employs more than 1000 people across the UK, Ireland and internationally. Iconic Resourcing extends congratulations to both parties on the deal and looks forward to continuing our recruitment partnership with the AAB group as it advances on its growth journey into 2023 and beyond.
All information and figures are as specified in AAB's official press release statement on 28/4/23. Further details and references can be found here: https://aab.uk/news/aab-group-announces-largest-acquisition/
For comprehensive reviews of salaries specific to sector, firm size and role across professional practice and commerce and industry, email accountacy@iconicresourcing.com for salary survey data.
Our Iconic Invites Podcast consistently draws diverse guests and collaborators. We have released a new episode specifically for our accountancy community, focused on exploring the various pathways into accountancy and the range of qualification routes available. We look forward to sharing more insightful content with our listeners soon.
Are you ready to take your first steps on the path to becoming a chartered accountant? Then you won't want to miss the latest episode of Iconic Invites, featuring Brian Thomson of Consilium Chartered Accountants.
Join us as we explore the various pathways to becoming a chartered accountant, with a particular focus on the ICAS qualification. Brian will provide insights into what the exams entail and the type of experience you can expect to gain while working at a firm like Consilium. Plus, we'll discuss key advice for those considering any accounting qualification.
But becoming a chartered accountant is about more than just passing exams and getting the right experience. It's also about finding the right fit for you – a supportive, dynamic, and inspiring environment where you can grow and thrive. That's why we'll also talk about the importance of finding the right training firm and how to ensure that your values and career aspirations align with your employer's.
So, if you're ready to be inspired, motivated, and informed about the journey to becoming a chartered accountant, don't miss this episode of Iconic Invites. Tune in now and get ready to take your career to new heights!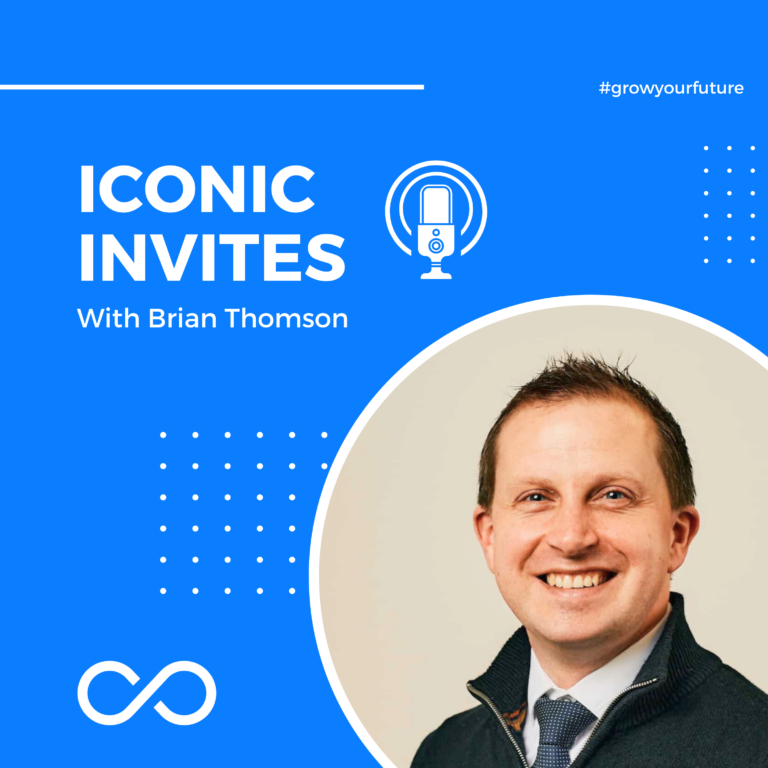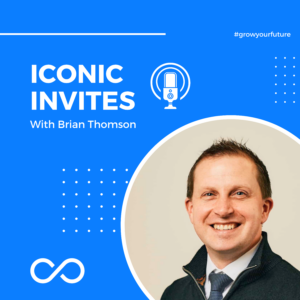 🎙 Listen now https://lnkd.in/gswZAvZy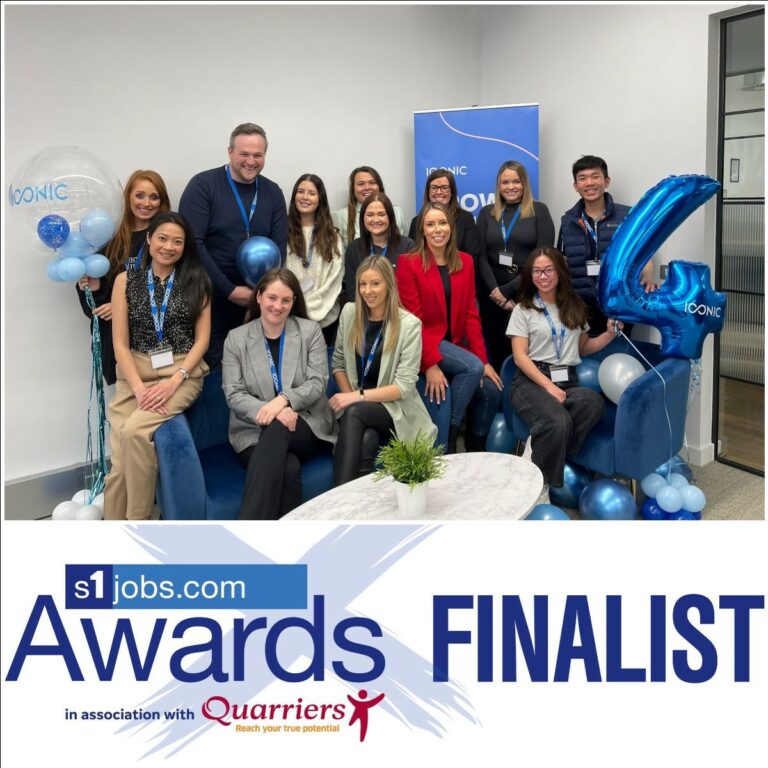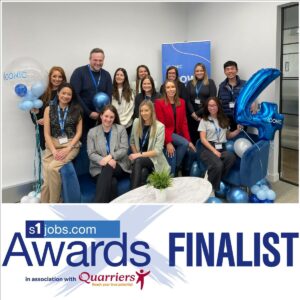 The Iconic Resourcing team were recognised as a finalist at the S1 Recruitment Awards in April in association with Quarriers, which took place in a glittering ceremony at the Hilton Doubletree in Glasgow. Honouring the best in the business, we didn't scoop the award within Best Consultancy (Scottish Operations) but the evening was hugely rewarding to be included as a finalist and a highlight to attend the ceremony.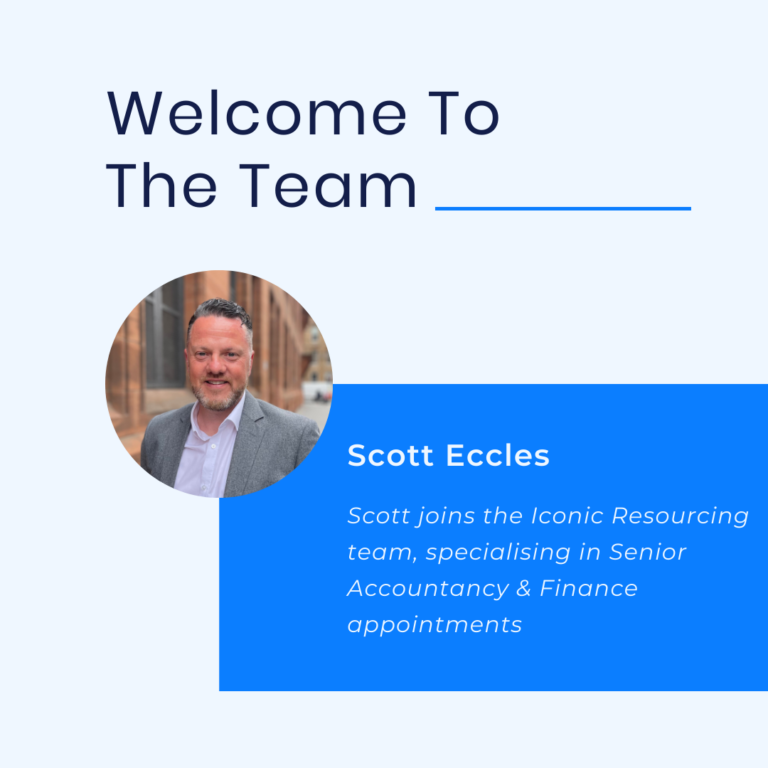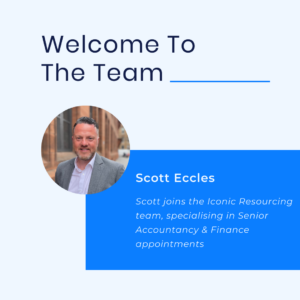 Please join us in welcoming Scott Eccles, who joins our Accountancy & Finance team this week.
This strategic move marks an important step as we expand our market presence across Scotland, particularly on opportunities in the West and East regions.
With nearly two decades of experience in Accountancy & Finance recruitment, Scott brings a strong background in mid to senior level roles across diverse sectors and will enable Iconic Resourcing's Accountancy & Finance division to expand its offerings, delivering exceptional talent to Scottish businesses and developing partnerships further in sectors such as food & drink, energy/renewables, life sciences, manufacturing, tourism, construction, business services, listed companies, and fintech.
In his new role, Scott will oversee the progression of senior qualified accountants into key positions within emerging sectors. His wealth of expertise aligns perfectly with our service-driven model, and we are confident that he will make significant contributions to our team and clients.
We are excited to introduce Scott to our valued clients, many of whom are already familiar with his outstanding work. You can reach out to him at scott.eccles@iconicresourcing.com or on 07563 249 993.
The Iconic Resourcing team continues to thrive and expand. We've warmly welcomed five new colleagues over the past three months: Andrew Inglis, a Business Manager spearheading our Legal division, along with Jac Atkinson as a vital member of his team. Amanda Kho has recently joined our Marketing division, bringing fresh perspectives, while Becky Taylor has become a valuable addition to our HR team. Cora Wong has joined as Operations Manager, strengthening our operations team. In April, we also proudly marked our fourth year in business.
If you would like to discuss anything mentioned in our newsletter or for any hiring or career move conversations, any of our team would be delighted to hear from you.